3M 1860 N95 PARTICULATE RESPIRATOR MASK REGULAR CUP STYLE TEAL BOX OF 20
Box of 20Â 3MÂ N95 Particulate Respirator Mask Regular Cup Style Teal
Model: 1860Regular Expiration: 06-21-2026
3M 1860 N95 face masks are Niosh certified (National Institute for Occupational Safety and Health). Our NIOSH-approved 3M 1860 N95 face masks filter at least 95% airborne particles that are non-oil-based. These disposable N95 masks, are lightweight in construction to promote greater worker acceptance and help increase wear time.
3M 1860  N95 masks are made of several layers of special non-woven polypropylene (synthetic polymer) fabric. This fabric is produced by melt blowing and forms the inner filtration layer in the N95 mask that filters out hazardous particles.
Filter safety masks such as the 3M 1860 N95 mask are used in the following industries: Commercial Buildings, Construction, Design & Construction, Food Processing, Food Safety, General Manufacturing, Heavy Infrastructure, Mining, Oil & Gas, Transportation, Medical Facilities, Hospitals, etc.
The 3M 1860 N95 face mask respirator is designed to help provide respiratory protection for the wearer. It meets CDC guidelines for Mycobacterium tuberculosis exposure control. As a disposable particulate respirator, it is intended to help reduce wearer exposure to certain airborne particles including those generated by electrocautery, laser surgery, and other powered medical instruments. As a surgical mask, it is designed to be fluid resistant to splash and spatter of blood and other infectious materials.
This item is new.Due to the current pandemic, we are not accepting any returns of opened PPE products.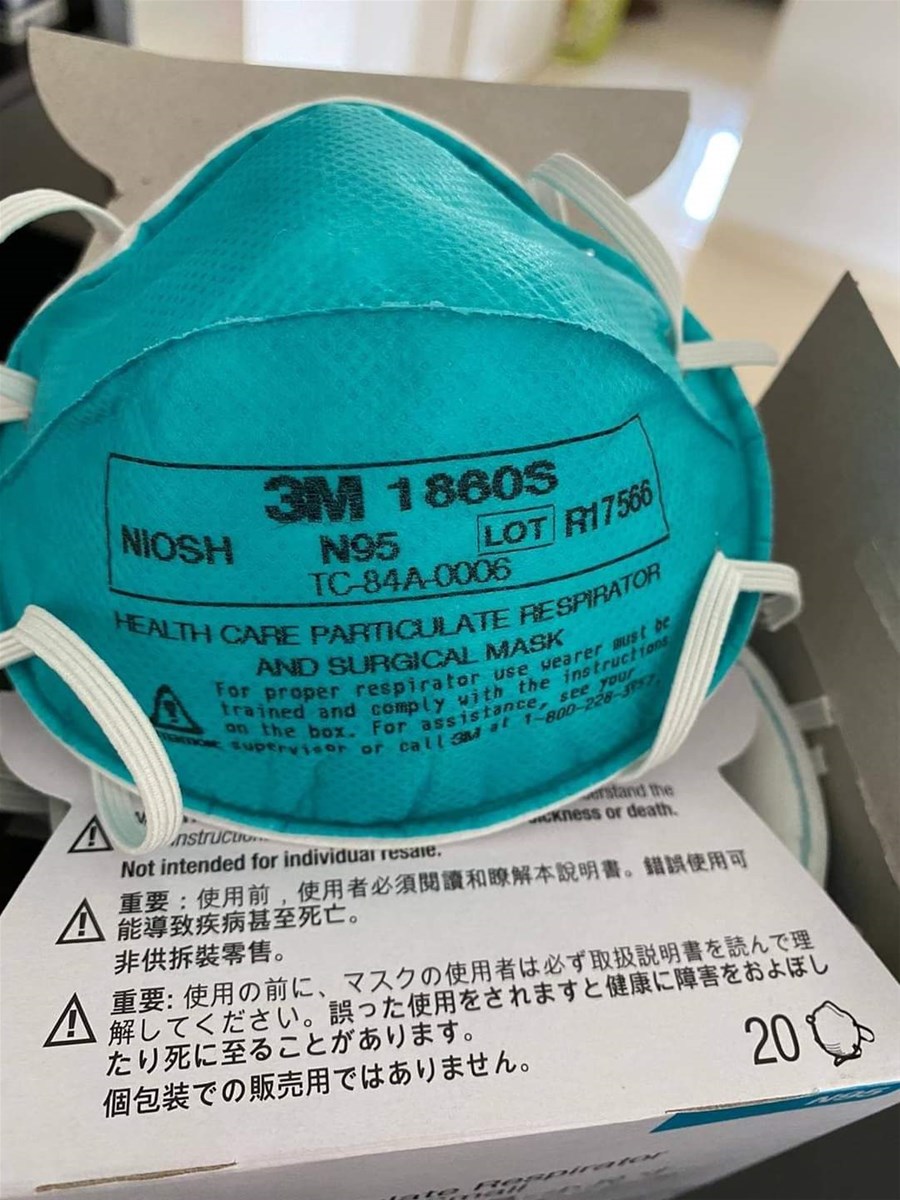 Â
Â